Academic Case Resolution Process
The Academic Misconduct Resolution Process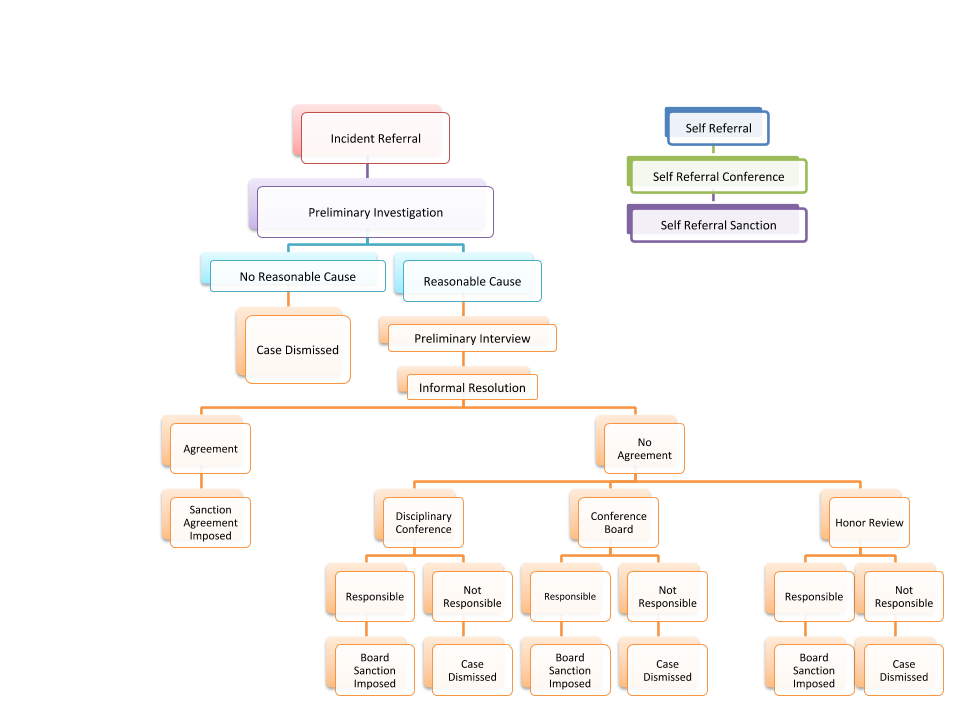 The Academic Misconduct Process begins with a referral from the instructor. The student will meet with a staff member for an informational meeting called a Preliminary Interview. The student will be informed of their rights at this time. Should the case move forward, the student will be presented with options on how to resolve the matter. 
As can be seen in the diagram above, students may also elect to refer themselves for academic misconduct if they feel they committed an act of academic dishonesty. 
* This document is designed to be an informal introduction to the Academic Misconduct resolution process. It does not modify or abrogate any policies or procedures set forth in the Code of Academic Integrity.