Ensuring Academic Integrity in an Online Environment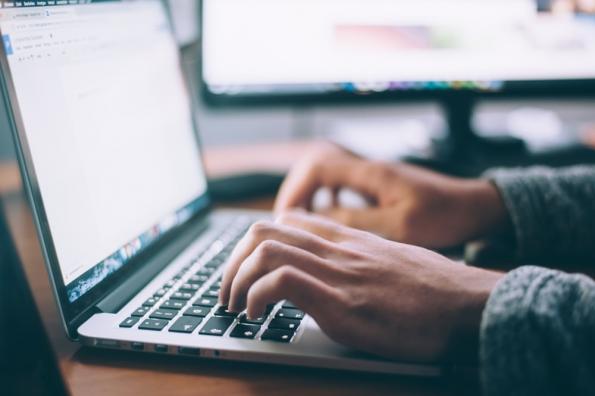 As instructors and students transition their courses to an online environment, it is very important to ensure academic integrity, so please keep the following things in mind.
For Instructors:
Use the guidance from www.keepteaching.umd.edu website to transition your courses.
Be mindful of guidance already produced by TLTC about promoting academic integrity in your classrooms.
Place information about Academic Integrity on the front of your course's Canvas page (as a tab or a document), include any salient points you think are necessary. This keeps academic integrity present in the forefront of the minds of your students, and shows them that you take it seriously.
Before offering online assessments:

Place the Honor Pledge at the start of the assignment and have students type it out and then digitally sign it 
Give clear expectations as to what can be used and what is prohibited from use. (e.g. "There should be no verbal or digital communication with classmates during the completion of this assignment.") 
Avoid providing the correct answers to questions, and providing the student's grade at the end of the assessment.
GIVE CLEAR EXAMPLES as to what you consider to be academic misconduct (e.g. Asking a fellow classmate 'Did you get 4.5m/s on the online quiz?' would be considered academic dishonesty.)
Encourage students to take the assessment in an isolated space away from other people and distractions (thus promoting academic integrity and social distancing)
As you would in a classroom, prohibit the presence of cell phones, smart watches, and other devices that access the internet. (This can be a question at the start of the exam)

Consider changing major assignments to make them open-note, open book, essay, and/or short-answer instead of mulitple choice.
Use LockDown browser, a feature in Canvas that closes other programs on the student's computer while they take a quiz or exam.
The Dept. of Undergraduate Studies created a rubric for faculty to promote academic integrity. It can be found here: https://gened.umd.edu/for-faculty/integrity.html
Check online websites like chegg.com or coursehero.com to see if your course material is being shared or distributed:

You can do this by typing in your course number to the search field on those websites; or
You can type in a question from your assignments into google and see what comes up
You can request these materials be removed from the internet using these guidelines from the Office of General Counsel

When it comes to collaboration, you will want to give clear guidelines on what is expected. Be mindful that there is most likely a group chat for your course. Apps like GroupMe and WeChat are easy to join through links offered by a student in the course. Students use this to discuss course material, clarify concepts, and at times share information about graded assignments.

If possible, join the group chat or have a TA participate in the group chat.

Other resources for academic integrity can be found here on the Office of Student Conduct website.
Referrals to the Office of Student Conduct for alleged academic misconduct may be made by using this form. We will respond in a timely manner and are available to answer any questions or concerns. Instructors are encouraged to refer allegations of academic misconduct as they present themselves.
For Students:
The

Code of Academic Integrity

and the Honor Pledge apply to all academic assignments and exercises. Be mindful to honor the pledge and its intention in all of your work.

When in doubt, ask for help from your instructors! Do not make assumptions about what resources are acceptable to use.

Read (and re-read) the instructions provided by faculty about how to complete assignments the way they expect them to be completed. 

Collaboration is good when approved by your faculty, but remember to collaborate for better understanding of concepts, not to seek answers to graded material.

Be socially responsible about how and where you complete your academic assignments and attend your courses. Place yourself in a productive space, where the temptation or opportunity to compromise your work or the work of others is minimal.

Give yourself enough time to complete all assignments. 

Be sure you are getting information from reliable sources, such as instructors and campus departments, on how to complete your tasks. 

If you are unable to complete assignments for whatever reason, inform your instructor ahead of time. Do not attempt shortcuts that may violate the

Code of Academic Integrity. 

If you observe academic dishonesty, you are expected to

inform your instructor or the Office of Student Conduct

immediately. The sooner you report it, the quicker it may be addressed to minimize the harm it causes for the students involved and the integrity of the course.

​

If you realize you have been dishonest in your own academic work, you should inform your instructor or our office immediately. Self-referrals are encouraged and are often treated differently than referrals made by instructors.

The same form may be used to do so

.